I've always loved Pesto. I don't remember the first time I had it but know for a fact it was some sort of Americanized version. Served on a chicken sandwich, mixed with mayo, in what was my favorite salad in College- the chopped salad from PJ Clarkes. All tasty.
Basil, Tomato, Arugula, Sun Dried Tomato, Walnut, Liguarian, Genovese, whatever your favorite is, make it fresh.
Liguarian and Arugula are my 2 favorites. Liguarian is Basil Pesto but made from the Liguarian Coast- which obviously can't be made here.
Since REALLY good Basil can be harder to come by, I find that Arugula Pesto comes out better when cooking at home. In addition, Basil can turn bitter if the Vitamimx/Food Processor etc that you are using isn't sharp enough.
In addition, Pesto is super easy to make. Well, as long as you have a food processor, blender, Vitamix or something similar. The other thing that's great is that measurements are easy and you don't need any uncommon.
If you can't bear to make some at home, this is my favorite jarred. 
Niasca Liguarian Pesto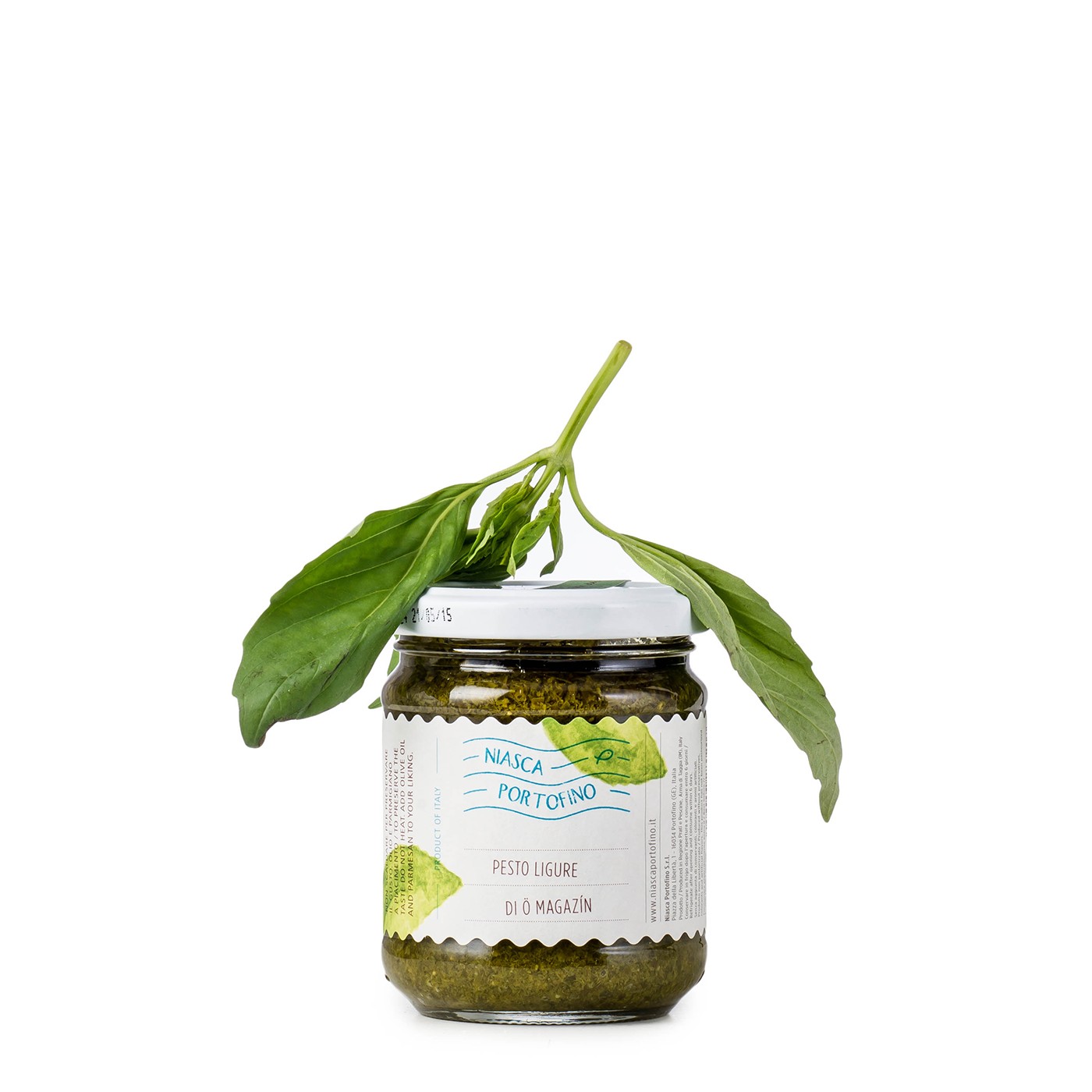 https://www.eataly.com/us_en/niasca-portofino-ligurian-pesto-7-1-oz
Here's a quick and easy recipe- with substitutions included
Arugula Pesto Pasta
1 Small Bag (12-16 Oz) Baby Arugula (If you use fresh with the bigger leaves be sure to cut the stems off)
Garlic Cloves 4-8 Cloves depending how much you garlic you want/how fresh it is (you can use Powder but fresh is better)
1/3 – ½ Cup Olive Oil
¼ Cup Toasted Pine Nuts (Substitute Pistachio if you would like!)
½ Cup Finely Grated Parmesan Cheese
Blend Ingredients. Depending on your blender etc I find it is best to put the more liquidy items on the bottom for a more even blend. I prefer mine nice and creamy.
And I think we all know how to make Pasta. When the noodles are slightly al dente, but not quite ready, mix them with the pesto with a bit of the reserve liquid. Depending on how much pasta you make, you may not need all the pesto- depends how much sauce you need too!
What is your favorite kind of Pesto?