Long flights can take a toll on many. Jetlag, puffy ankles, catching a cold or just overall discomfort are all undesirable side effects of arriving to a dream destination.
While business and first class are always increasing amenities to upgrade the flight experience, we all aren't so lucky to be lounging and kicking back in Business Class.
I'd like to think of myself as a pro at both the carry on, upgrading the flight experience, and packing a carry on.
What to Wear on a Long Flight-
First of all- Gym Clothes and work out sneakers are unacceptable to wear on a flight. Lucky for us, with the rise or Tshirt & jean wearing Entrepreneurs, as well as Athleisure as an acceptable form of daily attire, many modern day retailers are making clothing with similar material as your favorite yoga pants.
Compression Socks are by far the basis of my travel uniform. Besides the health benefits of wearing them, they prevent puffy ankles!
Shop Here:
http://procompression.com/compression-socks/
Next- I select pants. In a stretchy breathable material- and a pair long enough to cover my socks. Shorts may sound like a good idea but trust me, you don't want your legs touching the seat. My FAVORITE pants to wear traveling are the trousers from White House Black Market. They are a dressed up version, and a cross between jeans and leggings. They come in multiple colors (I wear black), and are moderately priced (not to mention they always have sales).
https://www.whitehouseblackmarket.com/store/product/premium-bistretch-slim-pants/570180003?color=001&catId=cat210003&fromSearch=true&scPos=1-872-3665
After I select my pants I pick a top thinking about the end destination in mind. A comfortable button up or light cashmere type of top if I am going someone cooler, or a short sleeve top meant to be worn in layers. Whatever top I wear over I ensure if something I will use on the trip. It might be more of a cardian, a wrap, poncho, or jacket. My favorite is a lined silk blend olive green zip up army type of jacket from Club Monaco. It's not in stock right now but Evereve has this one!
https://www.evereve.com/p/tencel-utility-jacket-34641
Shoes can definitely be the toughest since not all women's shoes are exactly meant with a thicker sock. In the Fall & or Winter- booties are great. Summer can be toughest so I pay attention to what I will be doing on the trip. This year I wore a pair of metallic athleisure shoes since I needed hiking shoes- saved packing. I wouldn't have done this in the past- thanks Athleisure!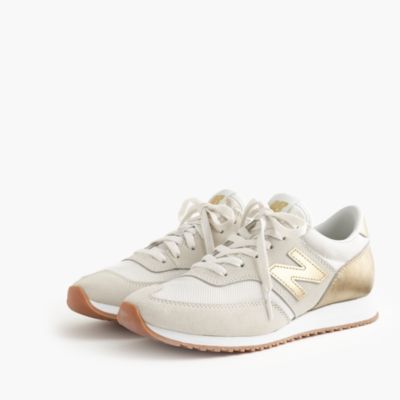 https://www.jcrew.com/womens_category/shoes/sneakers/PRDOVR~06690/06690.jsp
Keep jewelry to a minimum- you may need to take it off at the airport.
My carryon is packed meticulously. I prefer to carry on a tote type of bag. Yes, stylish carryon bags are a fun accessory but I found that the bag is an annoyance to lug around upon arrival if you plan on visiting multiple destinations since it does not fill the void for a purse. I like to use something collapsible that can easily be packed in another bag.
http://www.markandgraham.com/products/2923175/?catalogId=5&sku=2923175&cm_ven=Google_PLA&cm_cat=Shopping&cm_pla=default&cm_ite=default&kwid=productads-adid79424031804-devicec-plaid174521262564-sku2923175-adTypePLA
Inside the bag, I always carry on my makeup in case I need to head straight someone after landing. I pack a travel kit and it is always used. Here are some suggestions:
Toothbrush & Toothpaste
Tums
Cough Drops
Vitamin C Packets (or EmergenC)- Always take one before boarding or during the flight!
Kleenex
A few Ibuprofen
Vitamins & Probiotic
Hand Sanitizer
Cleaning wipes like Lysol (grab a handful to clean the tray by your seat)
Nuun Hydration Tablets
Hand Lotion
Cleansing Towels to wash face etc
I keep the vitamins in a plastic bag and bring a smaller container for the advil etc. Keep it all in a pouch.
Other things you can bring are an eye mask, Sunglasses, ear plugs/noise cancelling earphones and an inflatable pillow.
Remember- Drink water every time they bring it, limit alcohol consumption, and relax!
Safe Travels ❤